Unique Sporting 6 x Paintball Pack
The Unique Sporting pack shown here is one of my all time favourite old school pieces of kit. It holds six 100 round pods horizontally, three on each side. This is unusual today but quite a common layout back then. Made in the early nineties in Anaheim California USA, it's beautifully made and still looks good today after thirty years.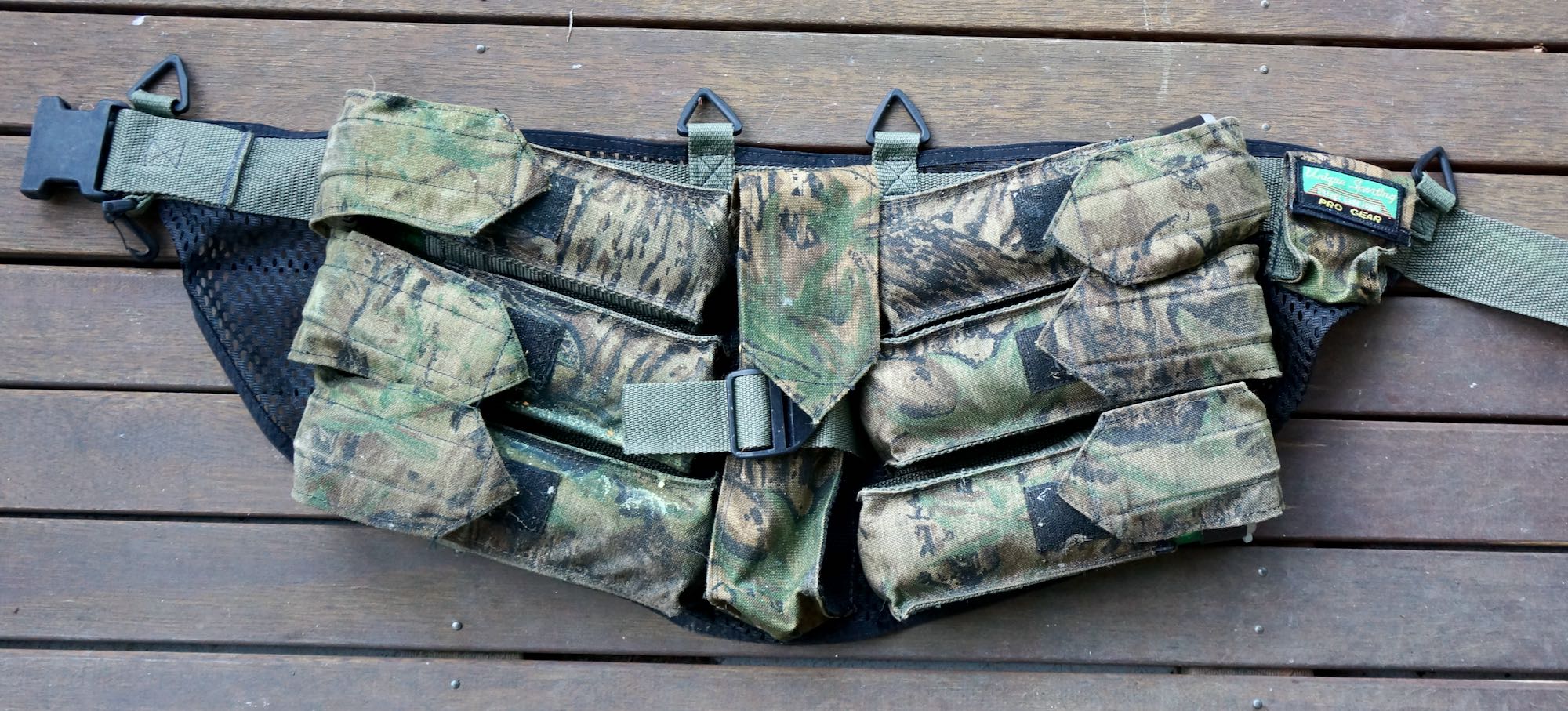 The best feature of this pack is the ease with which you can put empty pods back during a game. The flaps are stiffened but allow the pods to slide past nicely and can then be tapped closed. This is great for old school bush ball play where you don't want to drop your pods. Two features however that are showing their age are the 20oz Co2 bottle holder and the barrel plug pouch.