Australian Boss Hog, Huntsman & Redback Paintball Markers
Paintball Australia which is located on the Gold Coast in Queensland released two locally made semi auto paintball markers onto the market in the early 1990's. At the time there was a ban on the importation of semi auto paintball markers into Australia.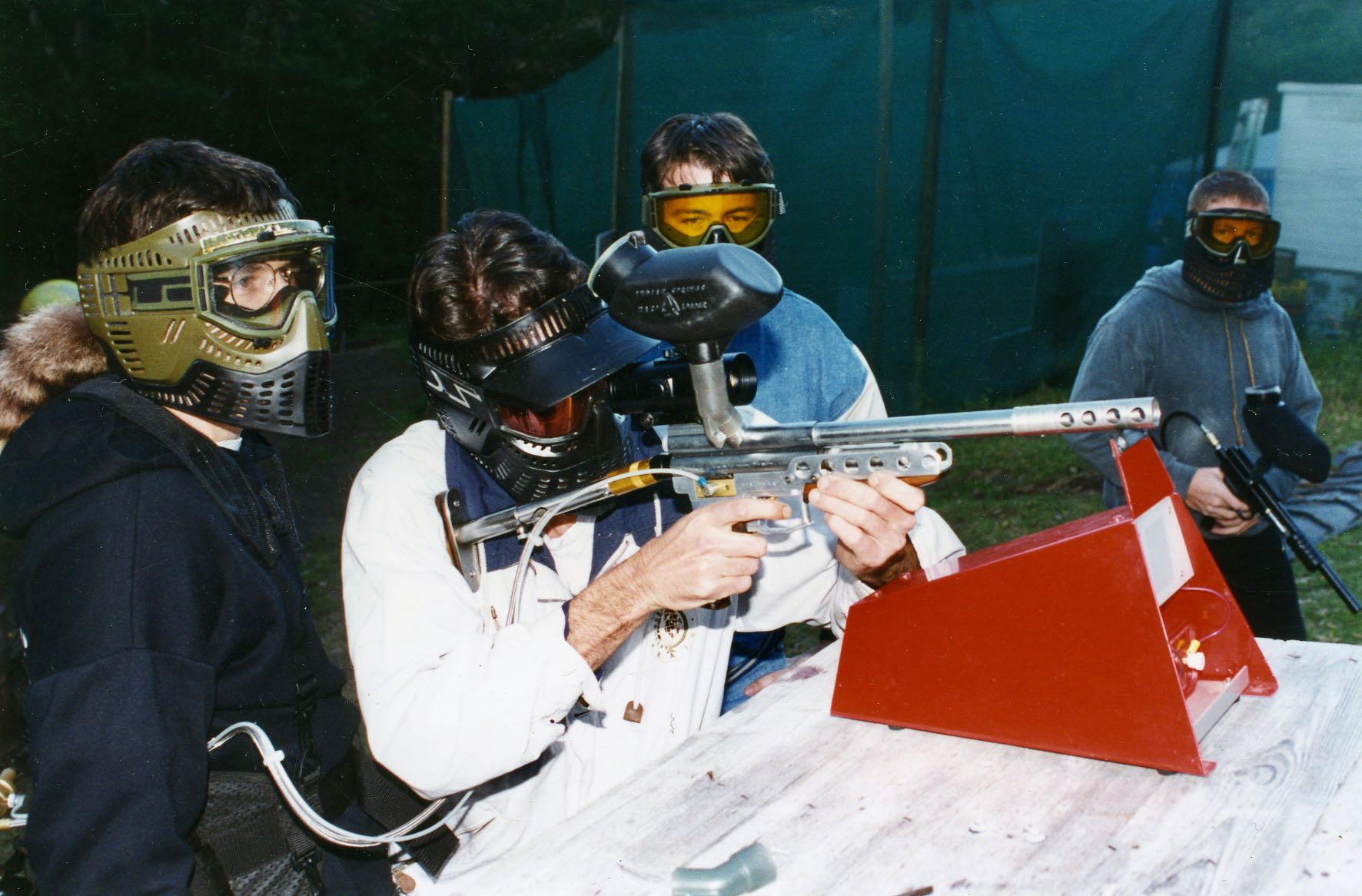 The first of these was called the Huntsman and it was a closed bolt design. The article shown below was originally printed in the Oct. 1994 issue of the Australian Paintballer Magazine. But it gives little detail on the actual operation of the marker and the photos offer little information in that regard either.
However if you look closely the marker looks very much like a Hammer II with a ram fitted under the barrel in place of the pump. Since Paintball Australia also imported and sold the Hammer II this is a distinct possibility. So it looks like the Huntsman is a Hammer II fitted with a locally developed auto cocking mechanism. Another unusual feature is the low pressure line running alongside the remote air line. This indicates that the low pressure regulator (LPR) is mounted remotely and not on the marker.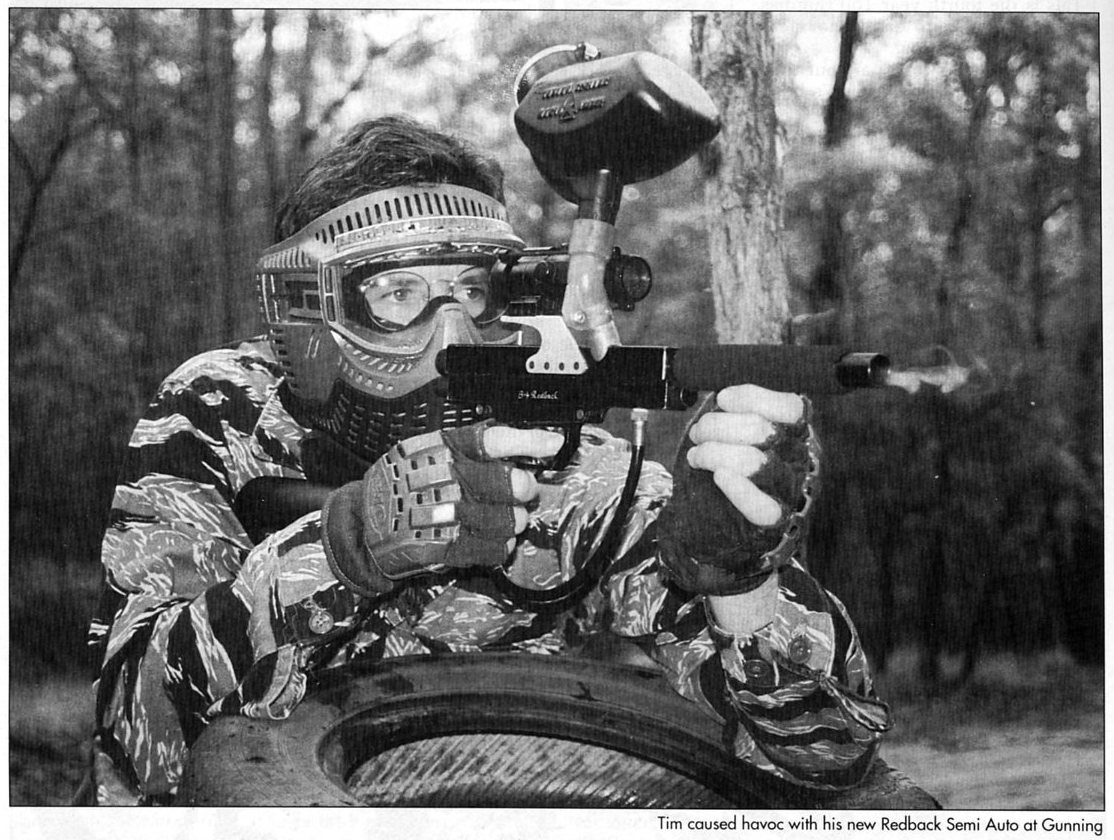 The second paintball marker was called the Redback and it was a blowback design. Very little is known about this marker either but it does look suspiciously like an F1 Illustrator. Both the photo and the advertisement for the Redback also appeared in a 1994 edition of Paintballer magazine.
Stop Press!
I was going through some old Paintballer magazines and found an even earlier attempt by Queensland based Paintball Australia to produce a local semi auto. Called the "Boss Hog" it dates from 1992 and is a Sheridan based closed bolt marker. If correct his would make it the first Australian produced semi auto paintball marker.
Unfortunately there are no photos of the marker. The only information available is this "Stop Press" from the Oct/Dec 1993 edition of the Australian Paintballer magazine (see below). According to the article at least seven have been built. I wonder where these are today?
Needless to say few if any were made of any of these designs.