WGP Autococker Pump Conversion
With the renewed interest in pump play, players looked to the Worr Game Products (WGP) Autococker platform and saw a wealth of possibilities. They were cheap and plentiful and since the Autococker had started life as the Sniper pump, conversion was simple and straightforward. All you needed to do was remove the front block containing the autococking mechanism and replace it with the pump kit of your choice (these kits are still available today).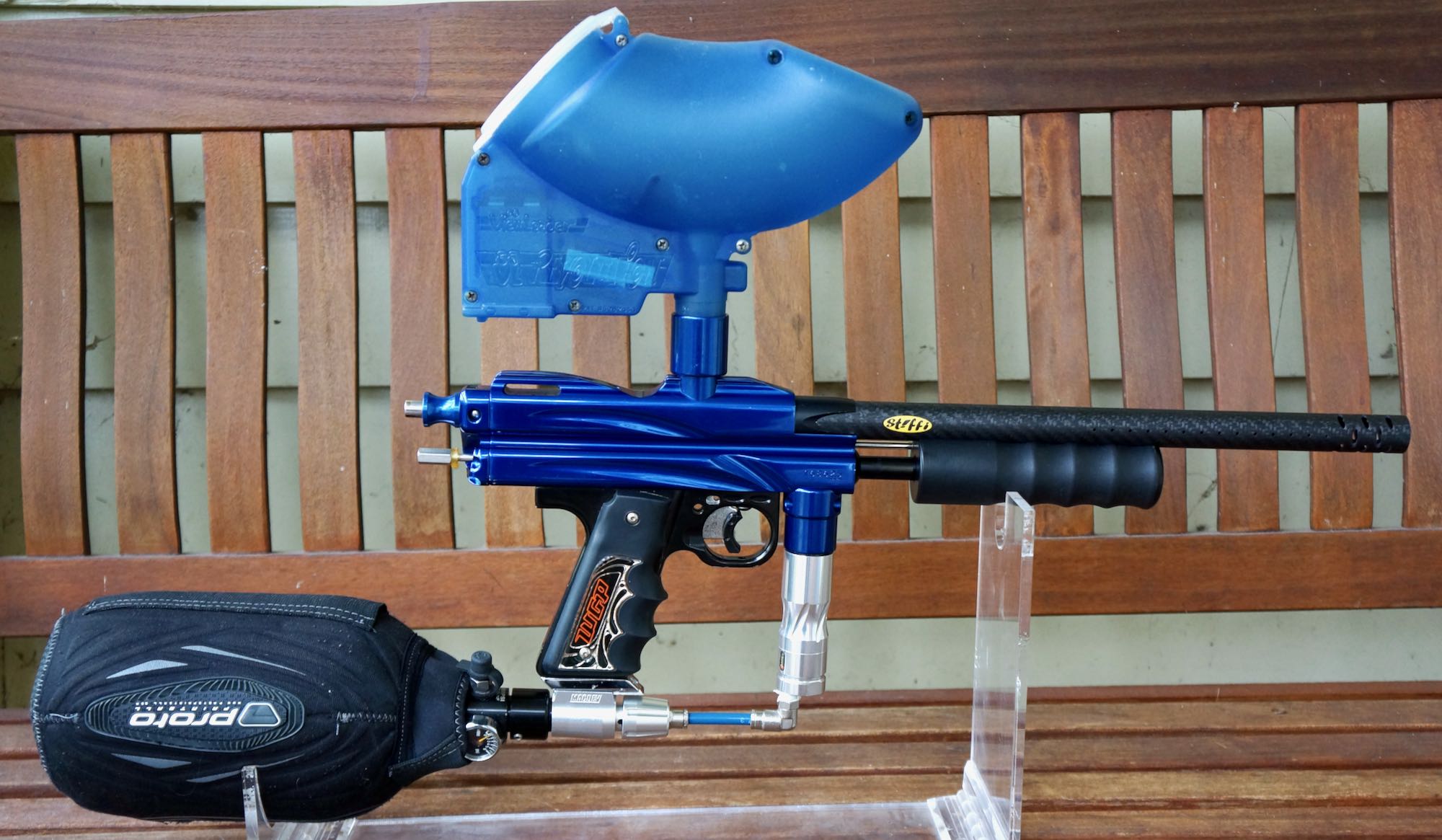 This particular marker is based on a late production Autococker (circa 2002?) and features a WGP pump kit, WGP slide trigger frame, ANS Bolt, MacDev regulator & ASA and a carbon fibre Stiffi barrel.