This is the very first Custom Perentie Badger. Now I have covered the history of the Badger in an earlier post. But in summary, they were produced in the early nineties in Seville which is East of Melbourne, Australia.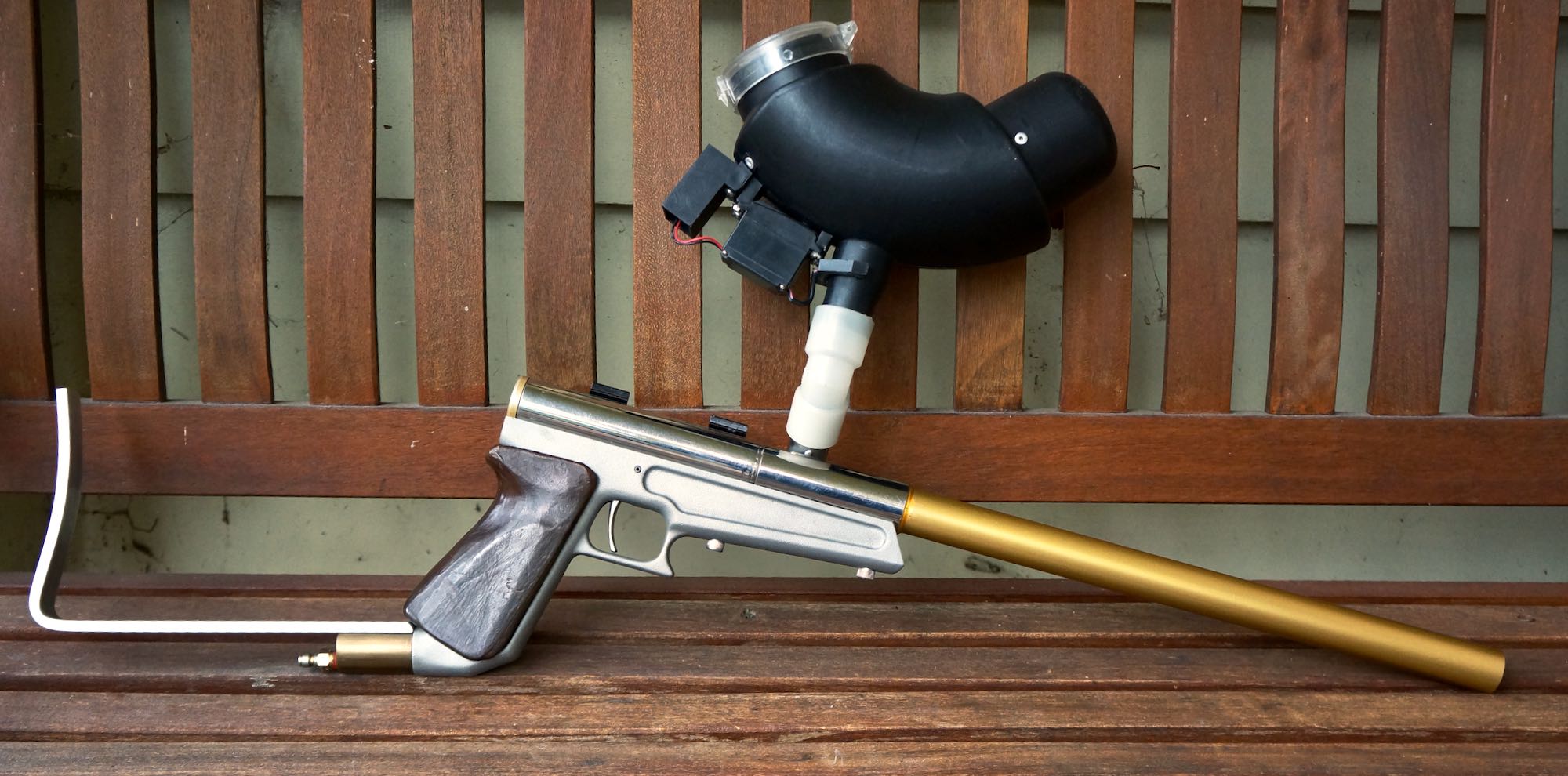 It's serial number indicates that it is the tenth Badger off the production line in 1994. The major differences from a standard Badger are all cosmetic. Whereas the standard Badger was powder coated black or red, this one has gold anodised accents, a polished receiver, bead blasted trigger frame and leather grips. The grips were hand made by Bruce Roberts the designer of the Badger from Kangaroo hide.
Originally Badgers were designed to run at full pressure (no regulator) and were sold as rental markers. This particular example was originally built this way but was later updated by Bruce to run with an inline regulator. You will also notice the unusual bolt profile. This is one of the many experimental designs that Bruce tried to reduce ball breakage.
Only a small number of Custom Badgers were produced. I believe that there are around ten in total and no two are alike.