The only downer at the 2022 NXL Round 2 in Melbourne were the issues we had with my son Eric's Bob Long Victus. I'd checked it over and gassed it up the night before and it was fine. But on the day it leaked like a sieve.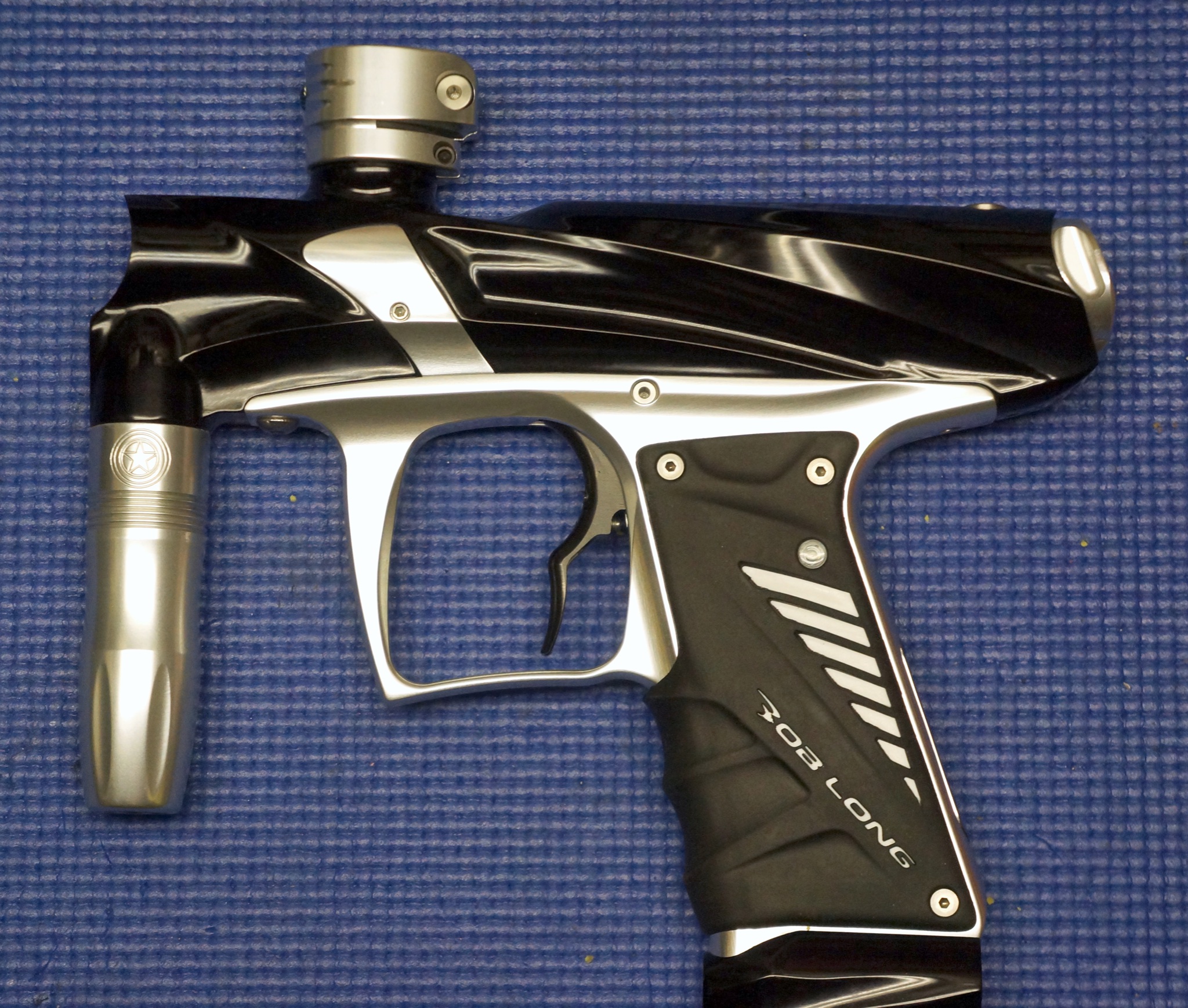 We pulled it down (well Dean did, I didn't have my right glasses) and checked the o-rings under the manifold where the leak seemed to be. Gave it a clean, replaced one of the o-rings (didn't have the others, not in the rebuilt kit) but with no improvement. Eric ended up using a loaner all day thanks to his team mates.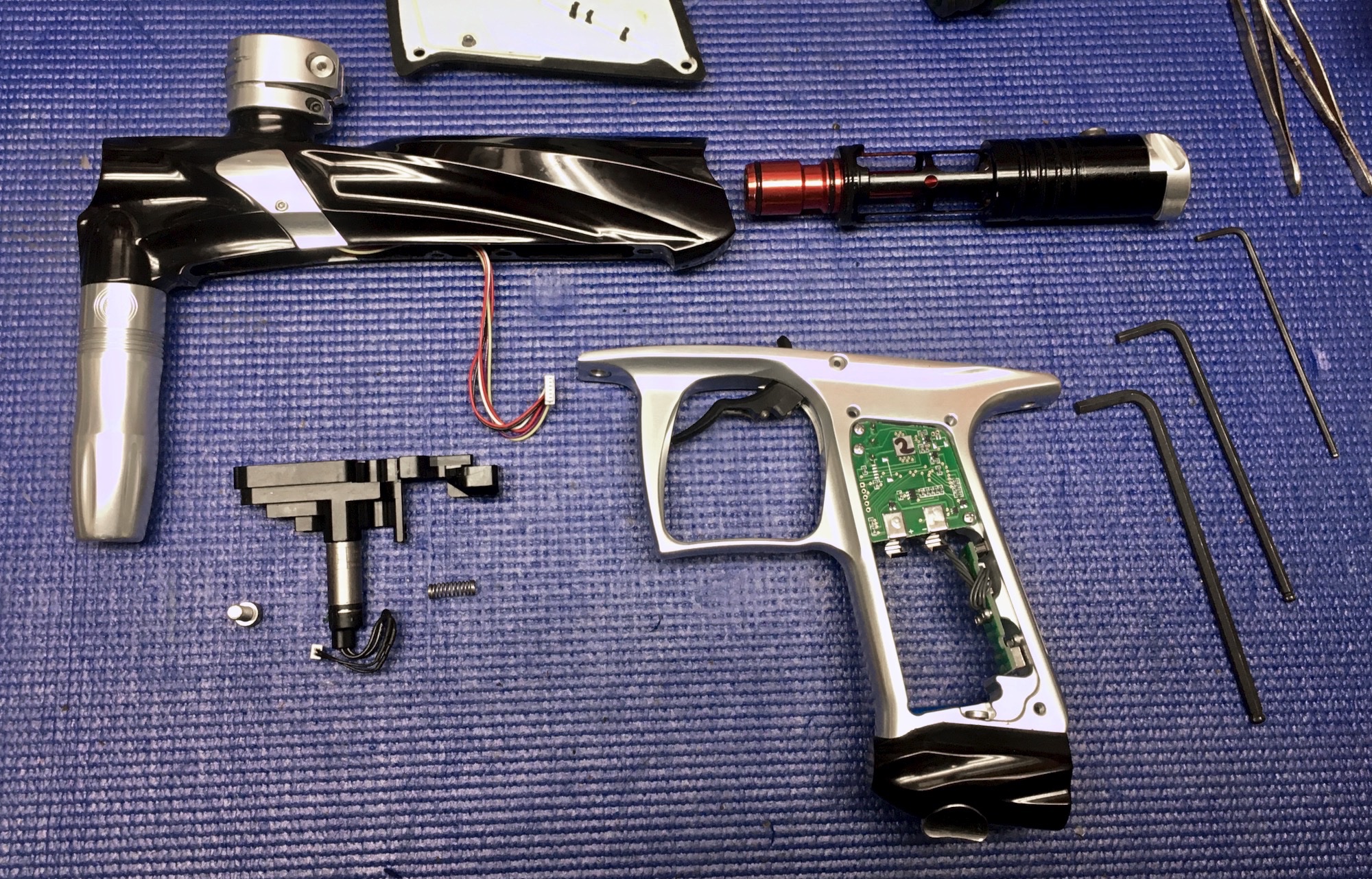 I can't say that I'm impressed with the manifold design. It relies on just one off centre bolt to hold it on. The trigger spring is a bitch too. It's not captive and sits between the manifold on the upper body and the trigger on the lower body (I later found out that you need to remove the trigger first before separating the upper and lower halves).

Once disassembled I was quite surprised at how many o-rings there were under the manifold. Several aren't common types either. Hopefully a new set of o-rings will cure the leak. Fingers crossed that it's nothing major like the solenoid. I'll add an update to this article once the o-rings arrive.
Victus Update
Well all I can say is that the rebuild hasn't gone well so far. I changed out the manifold o-rings and the marker is still leaking like a sieve. I removed the solenoid to check it and its o-rings look fine. I guess it's back to the drawing board while I think it through.