Being a glasses wearer fogging is a major issue for me when I'm out on the field. Until recently I've been using a JT Vortex goggle fan on my mask to eliminate this problem but the motor died last time I played paintball.
Now it seems that goggle fans have gone the way of the dinosaur and are no longer available. Maybe today's glasses wearing players don't sweat, who knows. Either way I know I can't live without a fan on my mask at certain times of the year.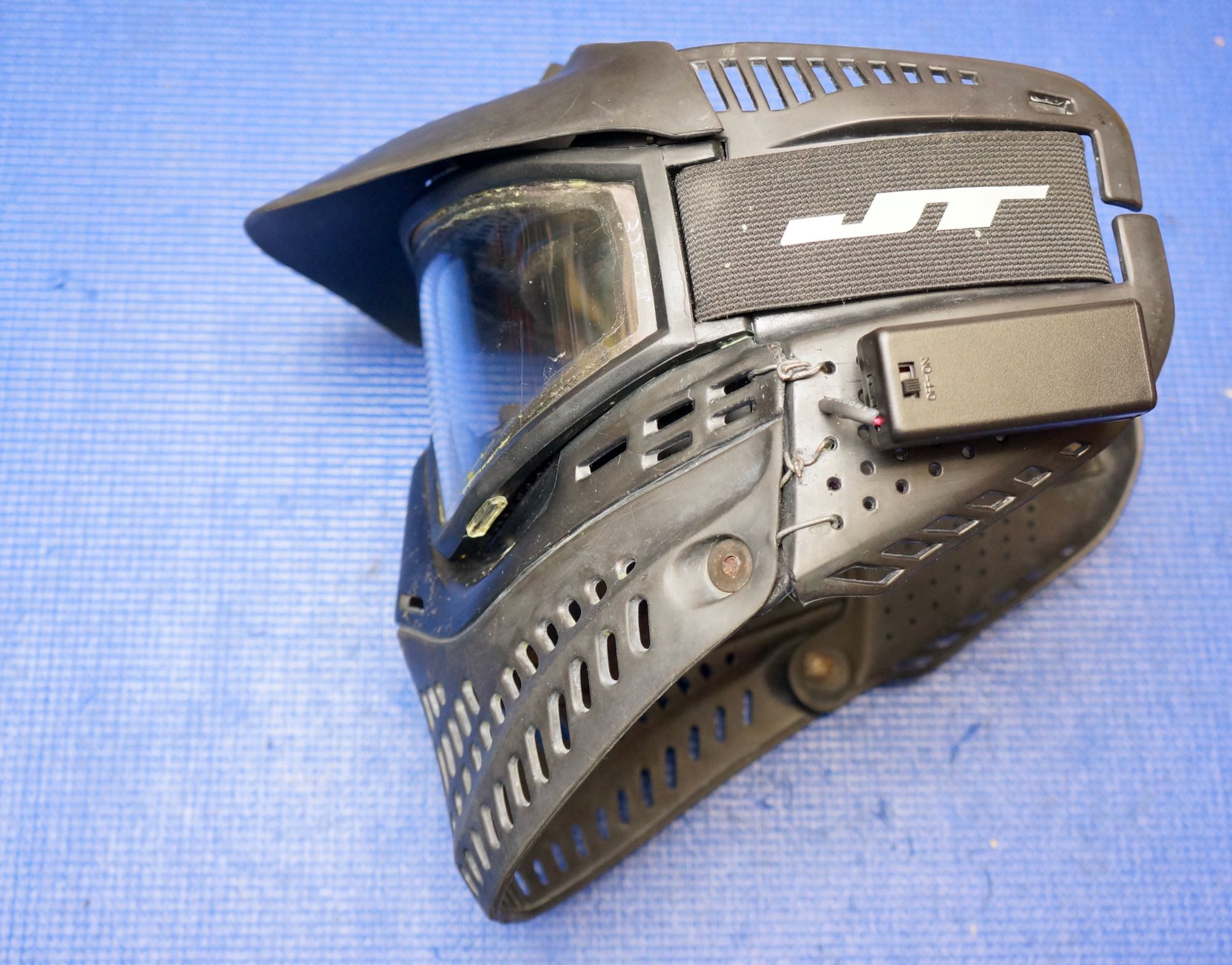 So my solution to this is the setup shown here the total cost of which is under $20 Australian. The fan is a Sunon 20mm 5 volt Maglev model which is very quiet running on 3 volts but still moves a decent amount of air. The switched battery box is an off the shelf item and holds two AAA batteries (I replaced this with one that holds 3 AAA batteries after some testing).
Fitting and wiring the whole setup took around 15 minutes. I used cable ties to mount the fan to the top of the goggles. The battery box was a bit more of a problem but I ended up using velcro to hold it in place. Then it was simply a matter of running the wiring in some heat shrink, soldering the connections and the job was complete.
The photos show the setup fitted to a rather decrepit pair of JT Spectra goggles. I do have a better pair but I thought I'd try it out on these first as a proof of concept.
Update – I've used this fan setup on the field a couple of times now and I can say with certainty that it works very well. My glasses don't fog up at all while the fan is running and clear quickly if I only turn it on when needed. The noise level is quite low and doesn't intrude on your game play. All in all they are a great improvement on the JT Vortex fan I was running.