The Kenimex Scorpion is a high quality Nelson style clone that was manufactured in England in around 1993. The Nelson designation refers to the style of construction of the bolt, hammer and power tube (valve) which is similar to the earlier Nelson NelSpot marker.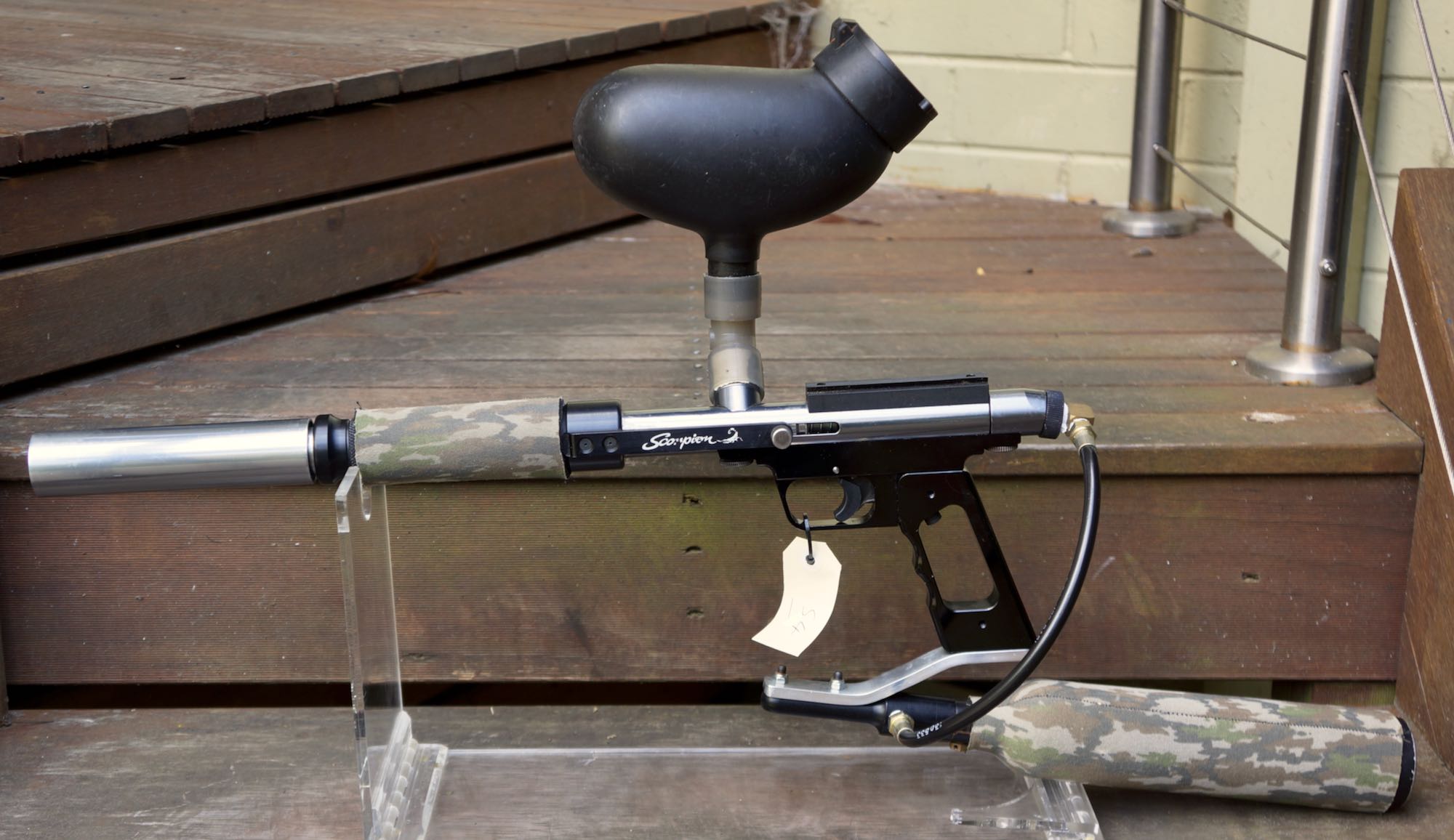 The Scorpion was fairly unique in that it could be ordered with a semi auto conversion unit. These were all the rage at the time. This unit operated in a similar manner to the AutoMag. Needless to say like most semi auto conversions of the day it was not particularly good.
The second marker shown is brand new in the box and has never been fired.