Glenn Palmer the creator of the Typhoon and a number of other paintball markers is a 3rd generation gunsmith. Glenn started playing paintball in 1984, bought a couple of paintball pistols and started tinkering. From this came his first product, the Quick Silver a Co2 12 gram quick changer. It was this product that persuaded Glenn to open a full time paintball custom shop – "Palmers Pursuit Shop". From here Glenn started developing an auto cocking system in 1988 which resulted in the Hurricane and the Typhoon seen here.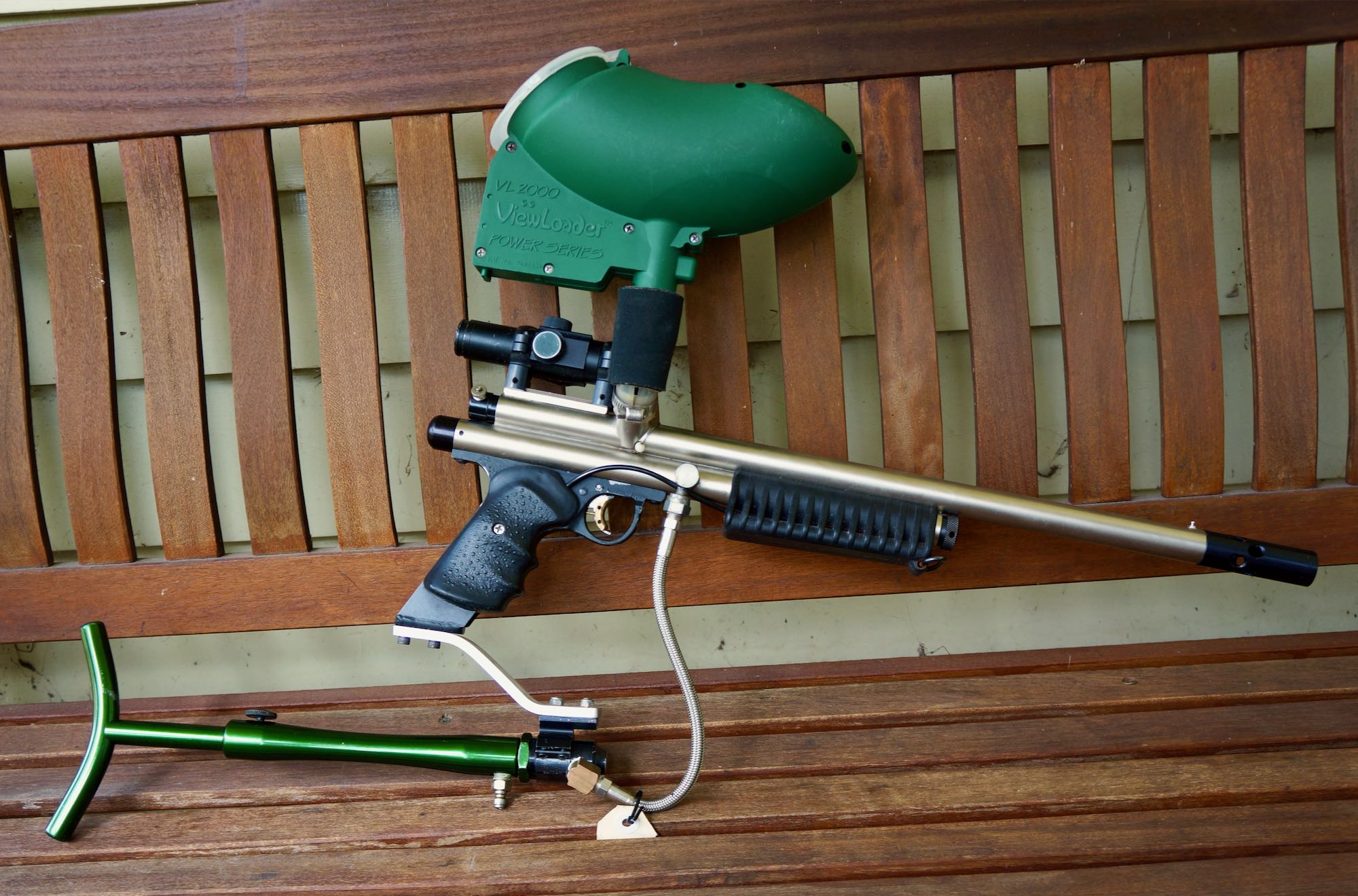 The Typhoon uses a low pressure regulator to supply air to a 4 way valve located in the pistol grip which operates a ram that opens and closes the bolt. The operation is pretty much the same as the Autococker but predates it by some time.
Now run by Glenn's son Craig, Palmers Pursuit Shop is still producing custom guns today and can be found here.
https://palmerspursuit.com
For additional information on the Typhoon check out my article on rebuilding the Typhoon located in the "On The Workbench" area of the site.