Eclipse eBlade Autococker
The eBlade electronic grip frame manufactured by Planet Eclipse was also available separately and could be retro fitted to almost any Autococker. The eBlade uses two solenoids to fire the marker. One trips the hammer sear whilst the other operates the 4-way valve that cycles the bolt.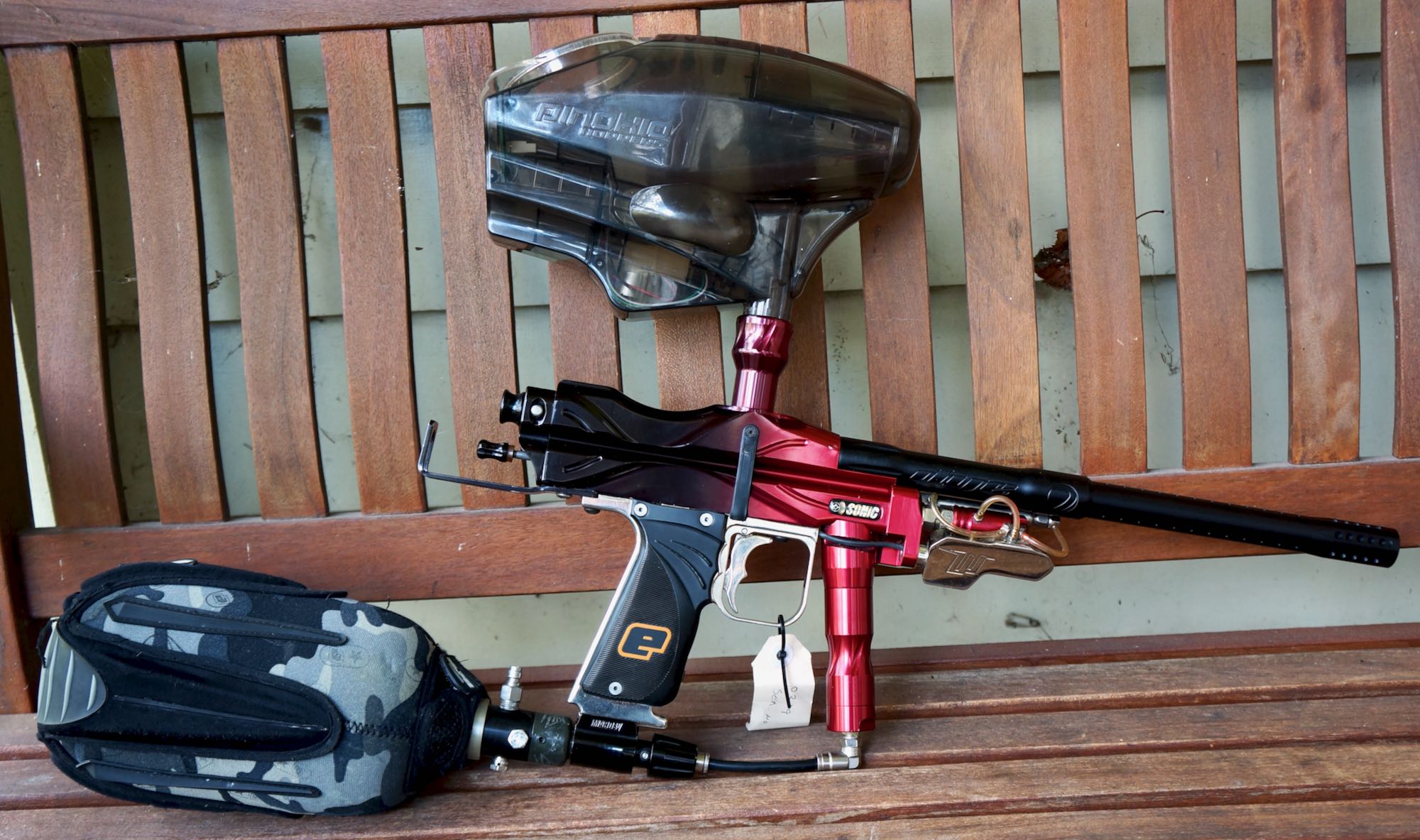 In the Photos you can see an early model eBlade fitted to a 2003 Macdev Sonic Cocker. One of the signs of a good conversion is how well the eye mounting holes have been drilled. This particular conversion has been nicely done. There is a school of thought that performing this conversion will devalue an Autococker since holes are drilled in the body. I certainly wouldn't recommend this conversion for more collectable Autocockers.