The Clone GTi released in 2013 is a spool valve design and the forth paintball marker from MacDev to bear the Clone name. The original Clone V1 released in 2009 was in essence an evolution of MacDev's successful Droid paintball marker abet with an Oled screen. And like the screens on its contemporary Cyborgs it too was prone to fading.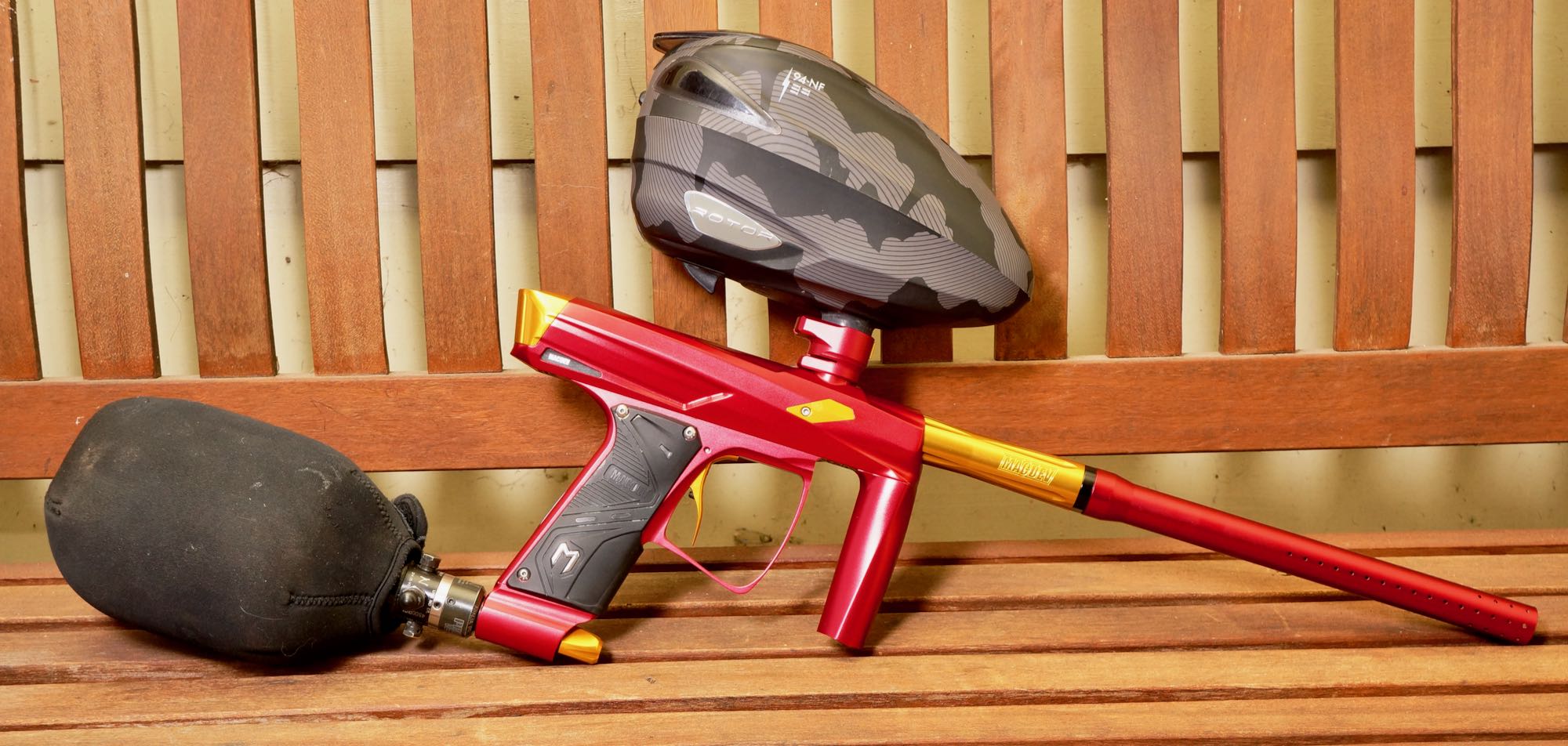 The Clone V1 was followed by the Clone VX in 2010. But the biggest update was in 2012 with the release of the Clone GT which featured a hose less design and tool less bolt removal. The Clone GTi shown here follows on from the GT with the addition of a colour display and a pressure transducer. The transducer allows the operating pressure of the marker to be seen on the display and provides an audible overpressure alarm. The final version of the Clone to date is the Clone 5 released in 2015 which featured an all new drive train and regulator.
In the hand the Clone GTi is light and comfortable. In operation the GTi has little recoil and a low sound signature. All in all it's an impressive marker that I think still holds its own on the field today.