Badgers are an Australian built semi auto paintball marker that were made in the small town of Seville to the east of Melbourne Australia in the 1990's.
This particular Custom Perentie Badger was built in 1995 by Bruce Roberts. It was revised and updated to its current state around six months later. In its earlier form it was fitted with a powder coated die cast grip frame.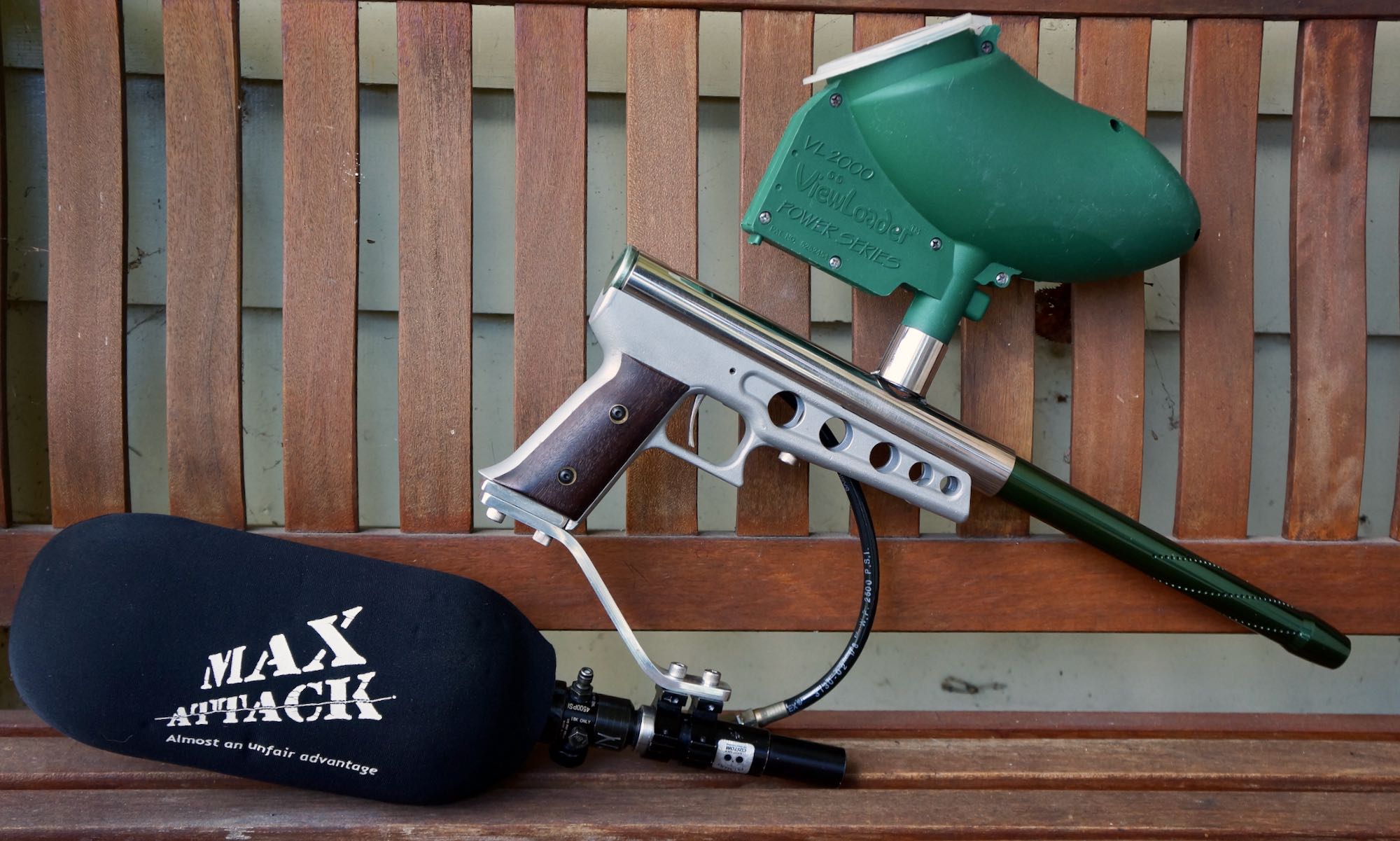 The die cast grip frame was later sand blasted milled and fitted with wooden grip panels. The other feature of this particular custom was that it was designed to take AutoMag barrels.
The first photo shows the marker in its original state. The rest of the photos show the final updated Custom Badger.