The JBS King Cobra is an interesting early spool valve marker that was manufactured in Taiwan by Jin Ben Sun Co. (JBS) in 2006. Whilst it was sold at a relatively low price of $300 US at the time, the King Cobra didn't gain much market share so it is relatively unknown today.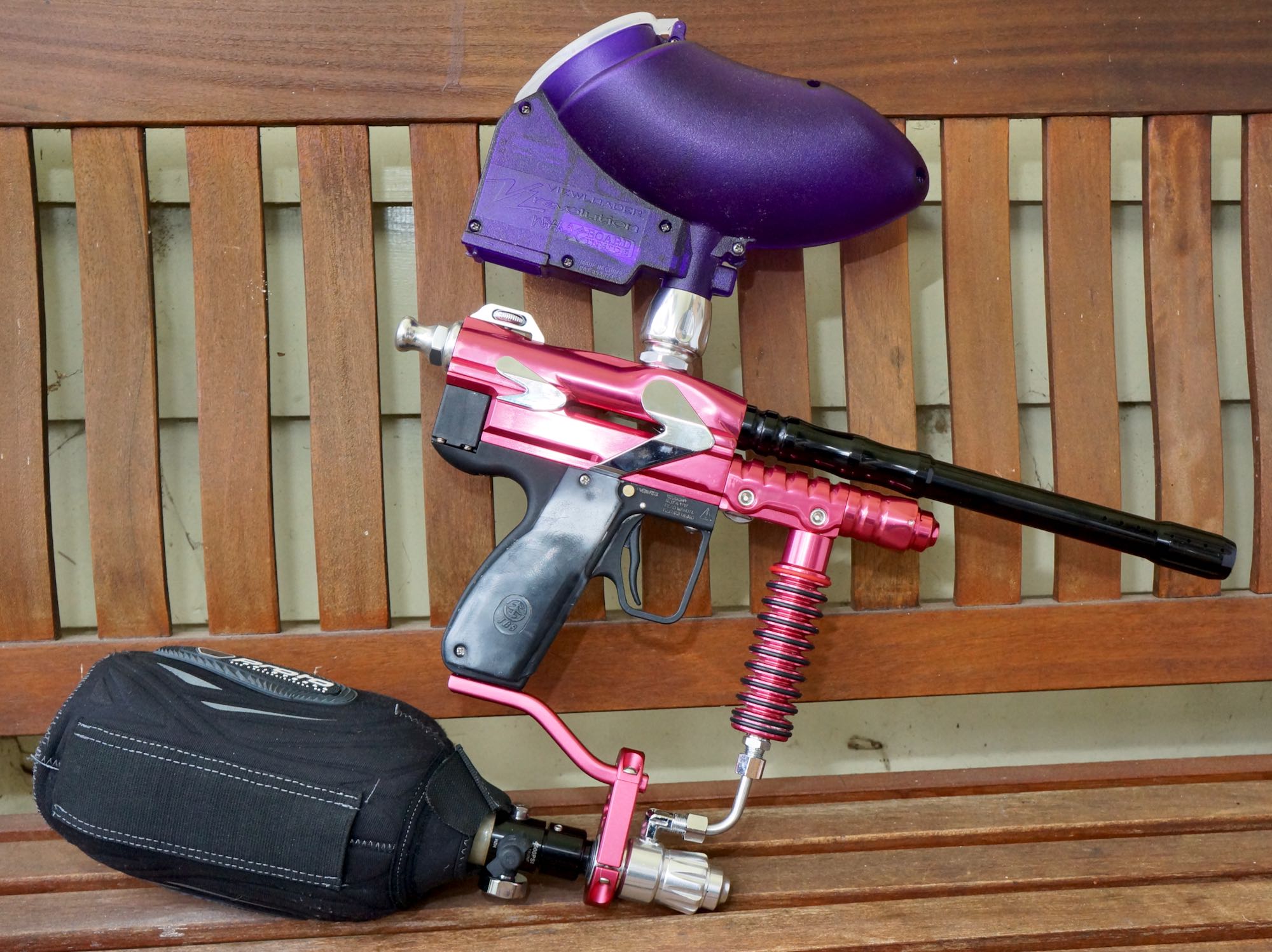 But this wasn't the end of the story though. The rights to the King Cobra were bought by Kee Action Sports who used the underlying technology to develop the Invert Mini and subsequently the Empire Axe.
The King Cobra was available in 3 different models. The JBS-102, the JBS-106 and the JBS-108. The major differences between these models being cosmetic and that the JBS-108 was fitted with dual regulators. Other features included anti-chop eyes, field strippable bolt, twist lock feed neck, various fire modes and AutoCocker barrel threads.
The King Cobra shown in the photos is the JBS-108 model. Like many other examples the plastic grips are falling apart on this one.