The Angel G7 was released in 2005 by Angel Sports Products and was pretty advanced for its day. The marker is a tri tube design like the original 1997 Angel but now sports a host of upgrades and a NiMH battery in place of the original Ni Cad.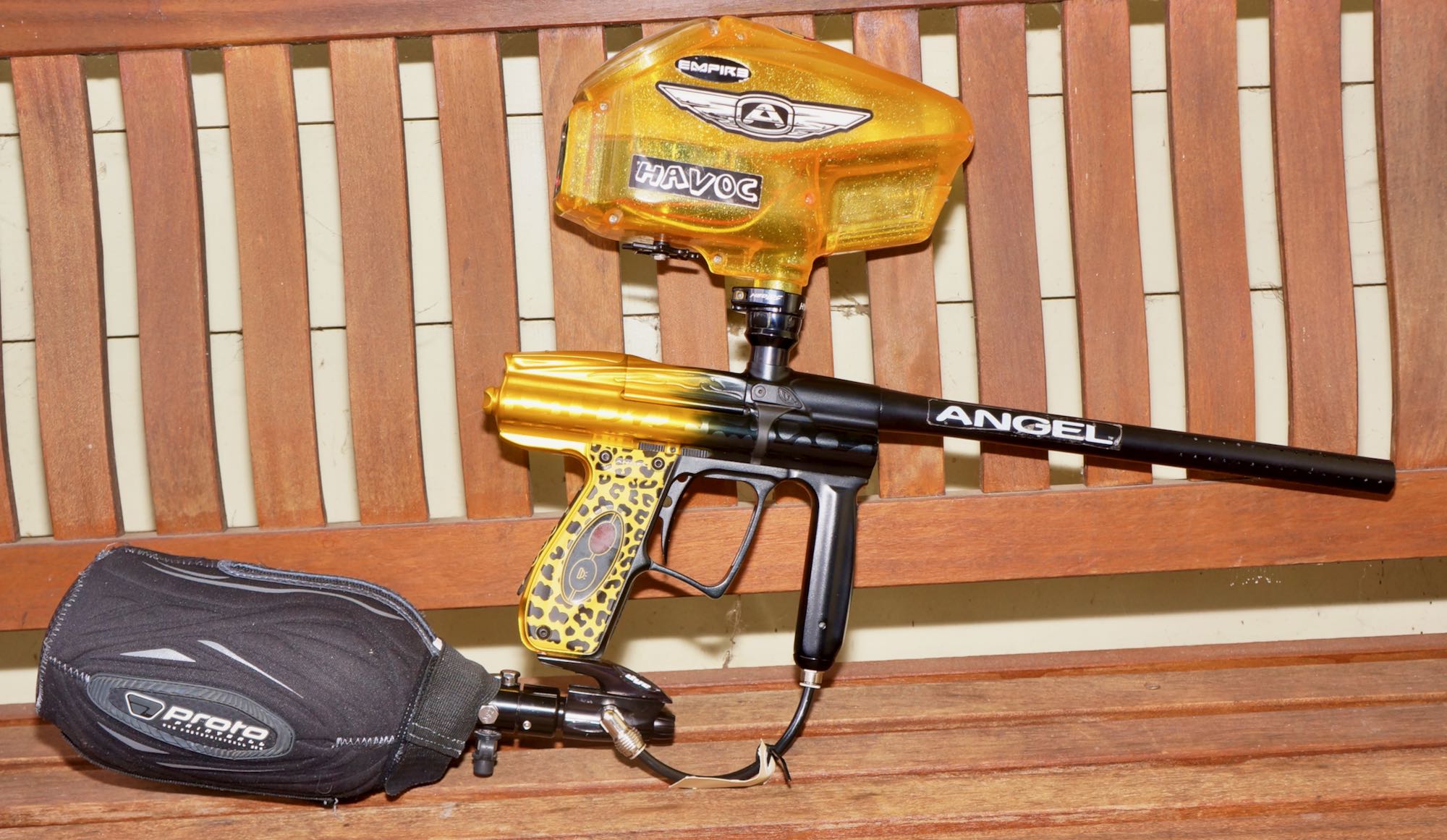 The Angel G7 is a poppet valve marker like its predecessors. It has a high pressure regulator (HPR) in the fore grip, a low pressure regulator (LPR) and rechargeable NiMH battery in the left hand lower tube and the ram and poppet valve in the right hand lower tube.
One of the features of the Angel G7 is it's advanced electronics and onboard Mono LCD display. Some of the options include vibrating alarms and game timers, shot counters, temperature read out, Infrared communication, trigger de-bounce settings, and an array of fire modes and adjustments.
This particular Angel 1 features a "Joy Division" colour scheme. Joy Division were a successful European team with many tournament victories to their name in the early 2000's.