Any old school paintballer out there will remember the Kingman Spyder semi auto paintball marker. Released in 1995 it was one of the most popular entry level semi autos of its day.
The Spyder shown in the photos is an early model and mimics a couple of the hot features of the era from the AutoMag. A power feed feed neck and a crown point barrel.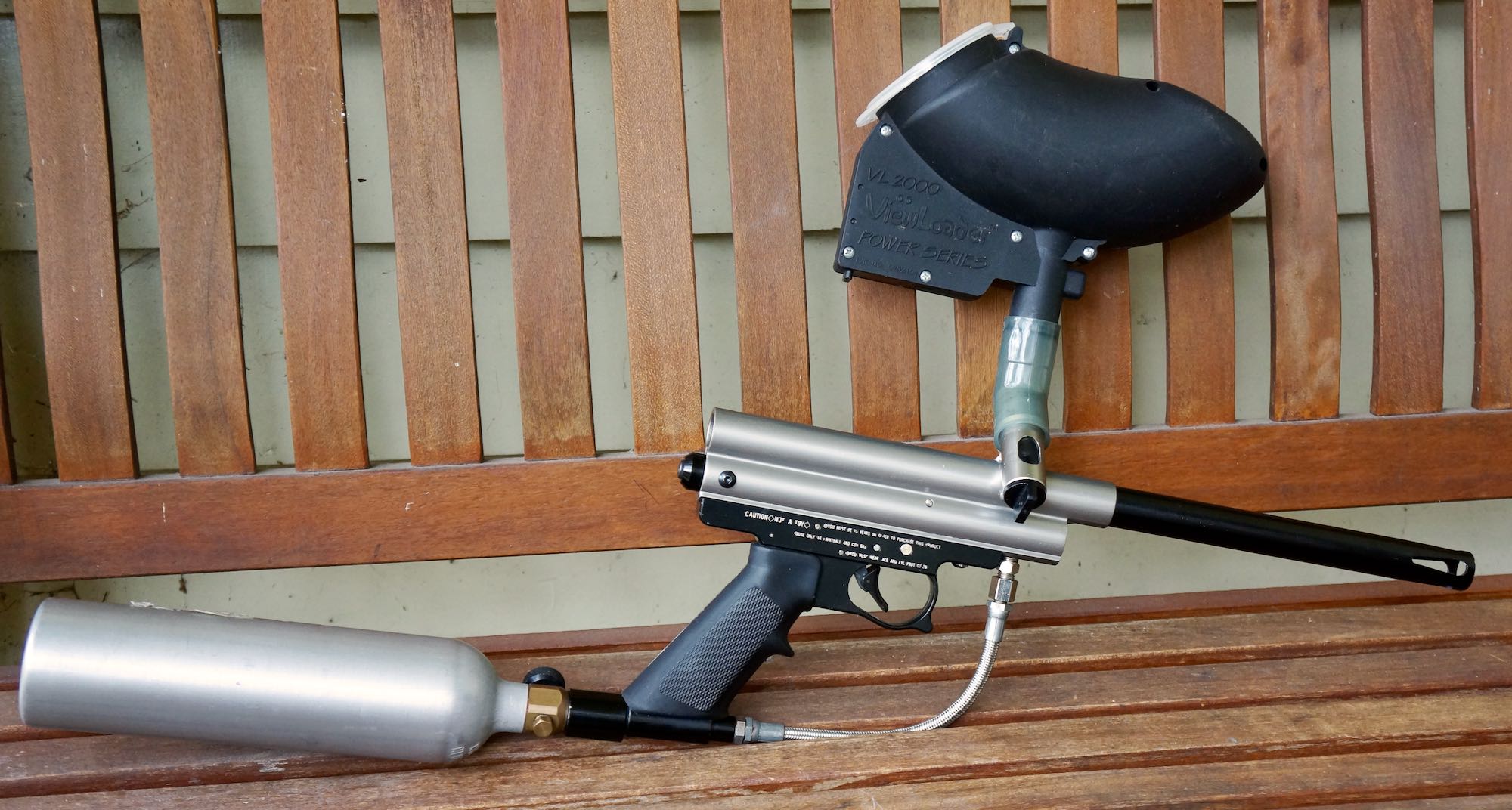 The brainchild of Arthur Chang the design of the Spyder was heavily influenced by the Illustrator, both being simple blow back designs. As the popularity of the Spyder grew the number of models and aftermarket accessories multiplied until it became an entire ecosystem.
Kingman offered a number of different configurations of the Spyder over the years, many of which were more show than go. Choices included sight rails, barrels, alternative bodies, side, top and rear cocking knobs, colours, grips, bottom lines and even an electro frame. Kingman left no marketing opportunity unfulfilled.
The photos below show a few of the many other models available. Apart from cosmetics, there's very little difference internally to the original Spyder.
Kingman were acquired by Kee Action Sports in 2014 who in turn were bought out by GI Sportz in 2015 and a version of the Spyder is still in production today.