With the rise of electronic markers in the late nineties, Worr Game Products (WGP) could see that the writing was on the wall for their highly successful Autococker. It had dominated the tournament scene for nearly a decade but the era of mechanical tournament markers was nearly over.
So in the early twenty first century WGP released a number of new models. One of the most popular of these was the Karnivor with its distinctive milling. In essence the Karnivor was a mechanical gun fitted with an electronic grip frame. So now a solenoid tripped the hammer sear and a solenoid 4 way valve controlled the cocking mechanism.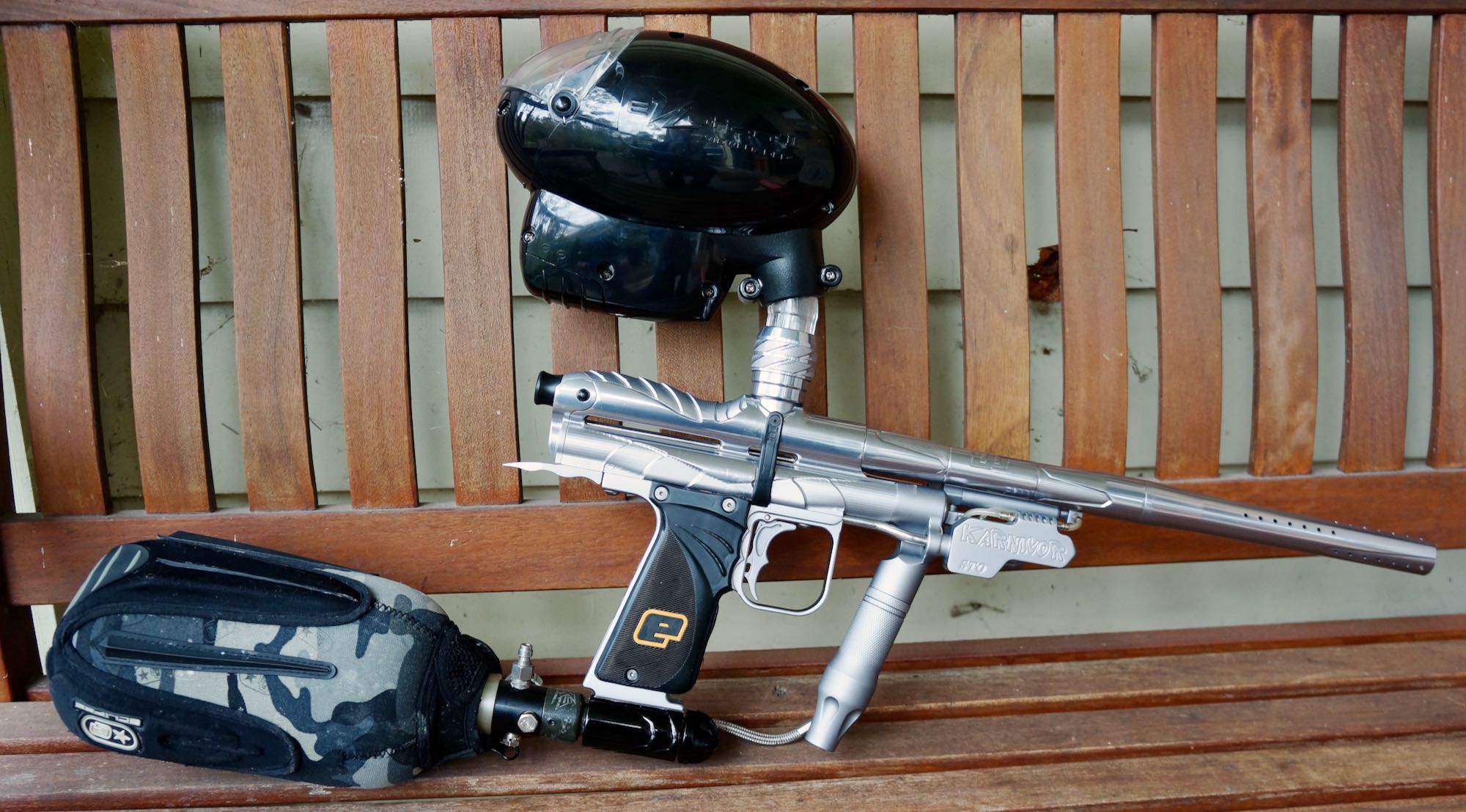 The Karnivor is a delight to shoot and whilst not as fast as some later spool valve markers, it can still hold its own on the field today. But its high price, complexity and the changing requirements of tournament paintball meant that the Autococker's day had passed.
With the sale of WGP in 2004 to K2 and the decision to concentrate on cheaper entry level models. Plus the enforcement of patent rights meant that the entire Autococker ecosystem slowly faded away. That is until 2013 when Empire released the Resurrection Autococker.
Interestingly, the electronic frame used was developed by Planet Eclipse and also available on their own line of custom Autocockers and as an aftermarket upgrade (eBlade). Eclipse went on to create their own line of electronic tournament markers and are still in business today.