On The Workbench covers a range of maintenance topics in no particular order. These are mainly day to day  jobs that I tackle to keep my older paintball markers operational. Whilst not every marker in the collection is functional at any one time I try to keep a good selection operational for club days.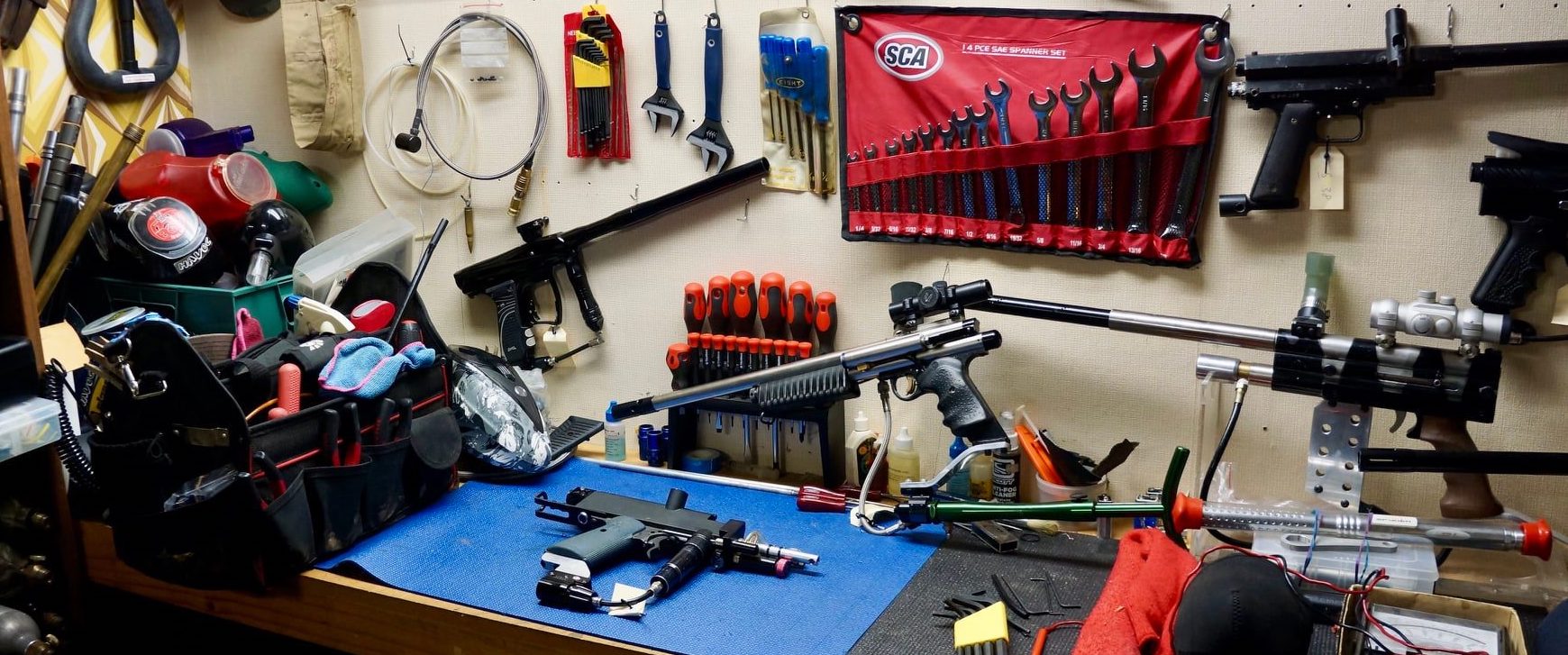 I believe that it's important to let new players try out old school paintball markers and learn something about the history of the sport.
All articles are listed under the "On The Work Bench" menu above or can be selected from the list below.