Air America Unireg Rebuild
I've covered the history of the Air America Unireg already (Paintball History post). But to recap the Unireg was released in the early 1990's and was the first widely available constant air system for paintball.
This particular regulator was salvaged from an out of date 3000 psi air system. My thought was to overhaul it, update the cylinder and use it on an old school Autococker project.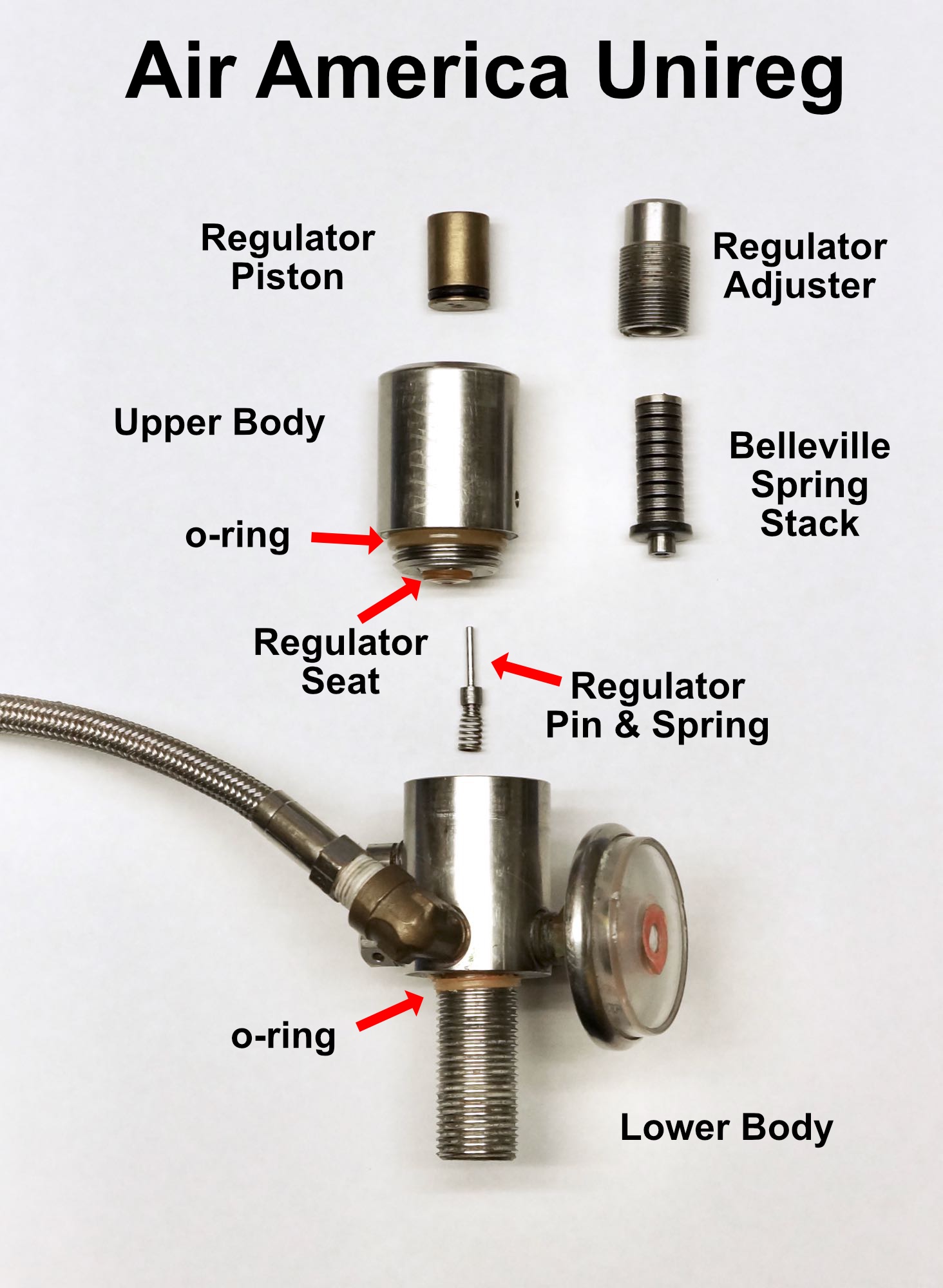 What I like about these old Uniregs is their solid stainless steel construction. They pretty much last forever with regular maintenance. They also feature a pressure relief valve on the output side of the regulator (it's located inside the piston). Most modern preset air systems just rely on the 1.8k burst disc if something goes wrong.
The valve seat and pin actually look quite good after nearly thirty years of service. However the regulator seat has yellowed with age and the regulator pin is the early type so it's probably prudent to replace them. Fortunately these parts are still available from Immortal Air.
https://www.immortalair.com/produc…/air-america-oem-parts/
Following up on the Air America Unireg rebuild above I've located a Fred Schultz signature series cradle for it. What a find, you couldn't wish for a more period correct mount!