The original Automag designed by Tom Kaye was released in 1990. It bears the distinction of being the first semi-automatic marker to ever win a paintball tournament. Released around 2000 the Airgun Designs E-Mag is an evolution of that original design and like its predecessor uses a blow forward action.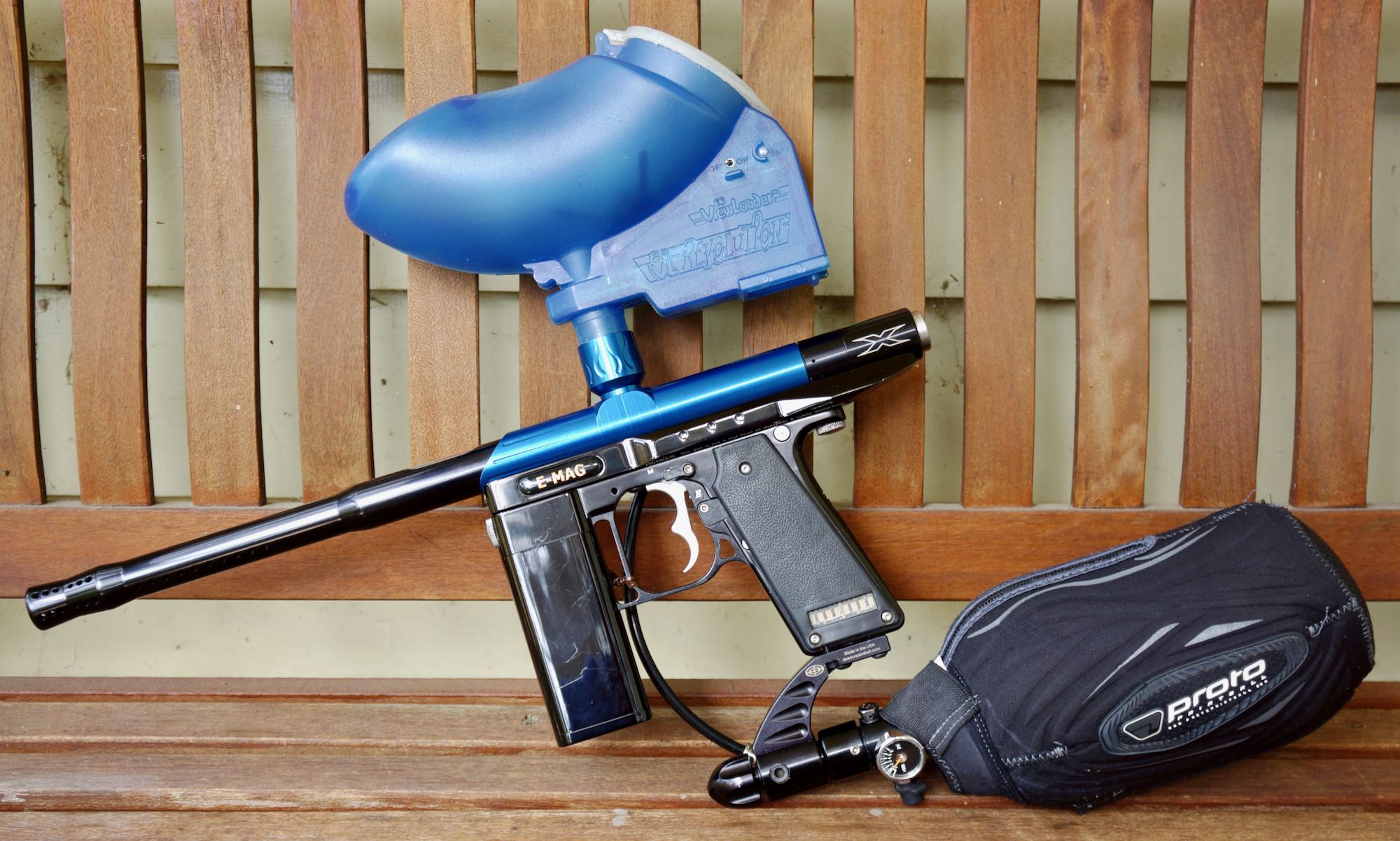 But the E-Mag is not a true electronic marker and uses a solenoid to trip a mechanical sear. So unlike modern electronic markers it is capable of firing in both electronic and mechanical modes. Just flip the selector switch from "E" to "M".
The layout of the E-Mag is traditional AutoMag with the regulator at the rear behind the bolt. But now we have an electronic grip frame and a front grip containing a rechargeable NiMh battery pack which was claimed to be good for 20,000 shots.
Unfortunately the E-Mag and the final X-Mag never achieved the success of the original. The tournament scene had moved on by the time of its release.
I've owned this particular example for quite some time and it's in top condition. After a rebuild to replace a few o-rings it's now ready to hit the field again.
For further information on the AutoMag see these pages