PMI-3 / VM68 AutoMag Spring Conversion
One of the biggest issues with the early Sheridan PMI-3 (VM68) semi auto is low velocity. It is always a struggle get anywhere near 300 fps. This problem was compounded by the move from Carbon Dioxide (CO2) to High Pressure Air (HPA) systems which typically have a lower output pressure.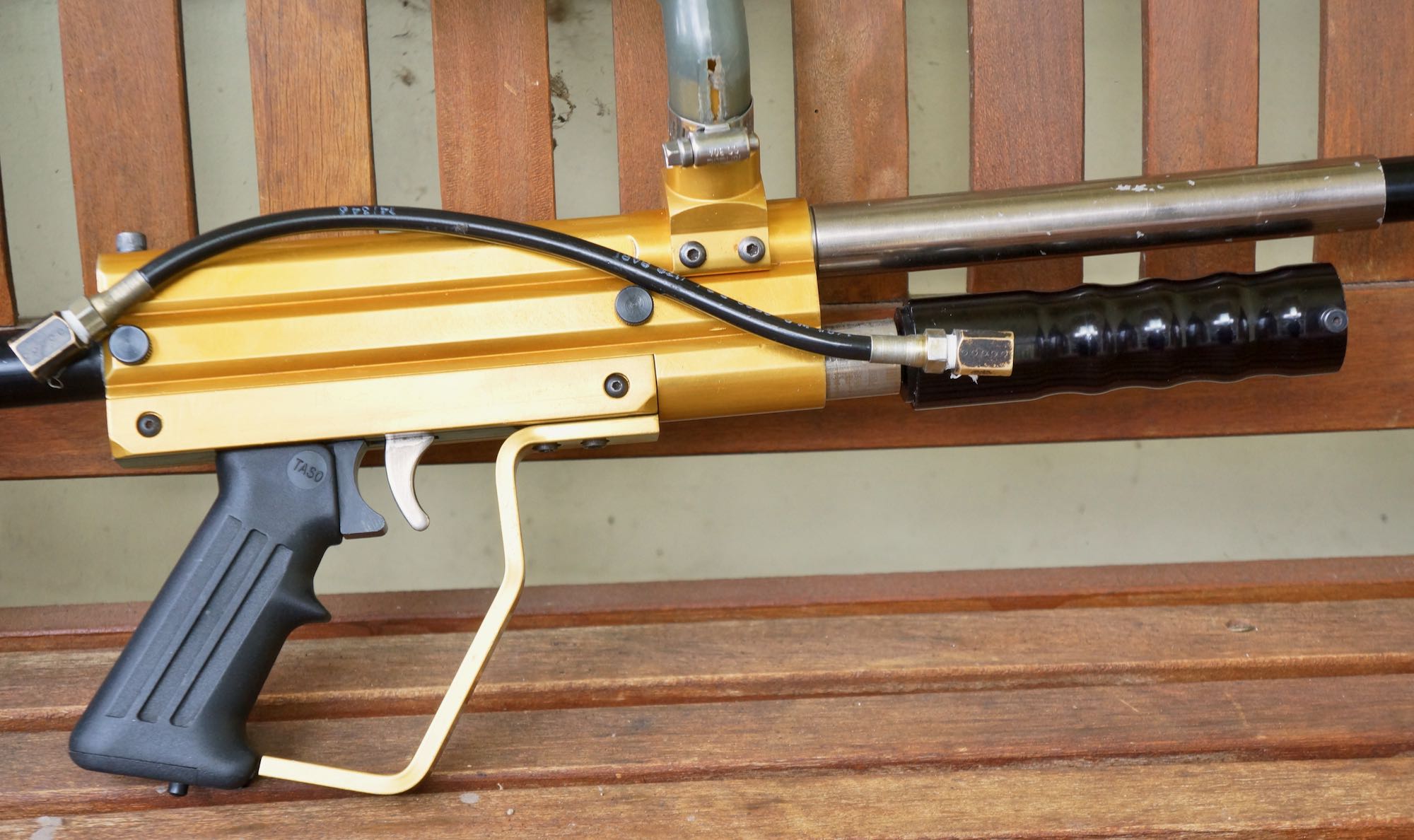 One of the fixes for this is replacing the original main spring with one from an Airgun Designs AutoMag (I used a red spring from the Level 10 bolt kit which is longer than the stock spring). Interestingly this mod also relocates the main spring from behind the bolt to behind the hammer and this seems like a far more sensible location to me.
Traditionally when performing this conversion the buffer was removed along with the original main spring. My variation on this mod is to machine up a new buffer that also acts as a spring guide. Hopefully this should reduce any wear and tear in the lower tube by preventing the new spring from kinking.
This mod gave me around a 30 fps boost in velocity after I fitted it. But to reach my goal of at least 275fps I upped the output pressure of a spare Ninja HPA tank a little by adding one extra red shim (if I had had a tighter bored barrel this probably wouldn't have been necessary).
I tried it out last Sunday (25th Sept. 2022) at a social day at Sniper's Den in Moorabbin and it worked a treat. It ran flawlessly all day and was a blast to use. There's nothing like a PMI-3 to put a smile on your face. The recoil alone makes it feel like you are shooting a hand cannon and it still holds its own on the field. The early Smart Parts spiral drilled barrel fitted was impressively accurate.
Towards the end of the day I loaned it out and received many favourable comments about its performance. The only real complaint was its weight. This is one heavy paintball marker. My right arm was fading by the end of the day just from holding it. I have to admit that the TASO back bottle adapter didn't help matters much. A bottom line system would have given it a better balance.